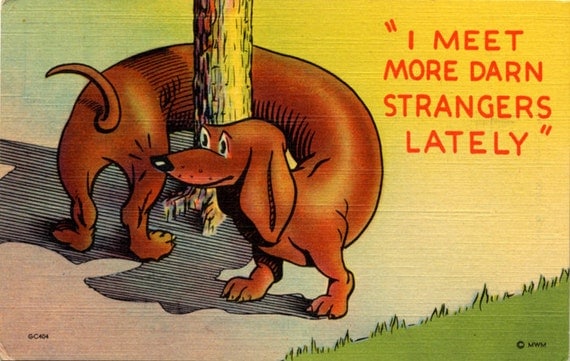 This Dachshund shape from the Postcard Boutique on Etsy caught my eye, when I was looking for inspiration to design and make another Dog Sock Animal last week. With their long bendy body, their earnest head thrust forward and the legs trying hard to catch up, trying hard not to make a fool of their owner.
I had a supply of lovely brown boiled wool, and a pure wool / cashmere sock that were crying out to be turned into something long and Dachshund like.
I had a ball making this chap, that I have called Rupert. I used toe pieces lined with a wool jumper cut on the cross grain to make his ears, and the combination resulted in the ears getting a nice quirky bend. He has taken up residence on the back of the sofa and shows no sign of going anytime soon. The hand painted gathered eyes and needle sculpted face worked well I think. I would love to know what you think.
Reading List - Stuffed Animals
The new book by Abigail Patner Glassenberg ( creater of "whileshenaps") - "Stuffed Animals from Concept to Construction" arrived this week. I was looking forward to getting this, and to see if I could find more construction tips. I put it to one side, and kept it as a treat after I had finished office work yesterday and started last night in earnest. Today, I have read most of it, and I am not disappointed. I really like the way that she weaves new skills and techniques within projects. I also discovered why making my new painted eyes was so difficult ! You have to make them 5 x the size of the finished eye. So thanks for that. It is packed with information and clear photos.
Local Felted Wool Shop - Ylle & Sparris
I came across a lovely independent wool, quilt and felting shop in the village of Gessiekyrkby, near Malmo. It is called Ylle & Sparris which translates to "Wool and Asparagus". In a renovated farm house there is plenty of space to look around, and they also run courses in wool felting. Friendly and helpful people in the shop too. There is also a farm shop selling their own produce, and you can get your firewood there too. What more could you ask for ! .